Vaults
Offering easy, cost-effective installation compared to cast-in-place concrete, precast vaults are essential in underground utility construction.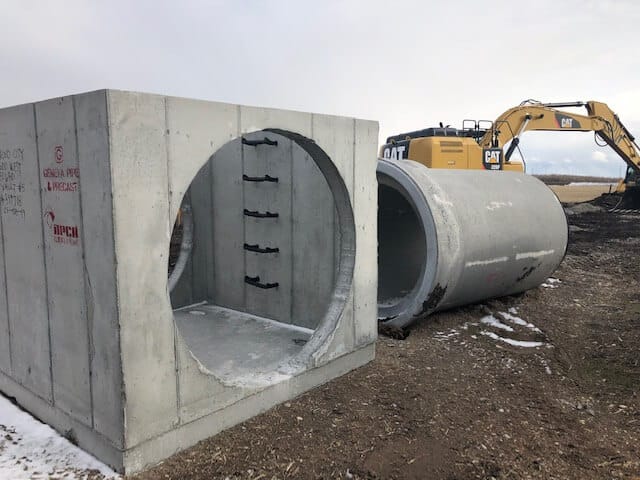 ASTM C-858, ASTM C-857
We manufacture each vault to customer specifications in a quality-controlled factory environment that ensures optimum performance. Our plants meet rigid production and testing specifications for all federal, state and local standards, including ASTM and ASSHTO specifications.
Precast concrete vaults are essential in underground utilities placement. The five-sided hollow structures with access lid protect and provide access to critical connections and controls for electrical, gas, steam, water, and fiber optic and telecommunication systems. The non-combustible vaults maintain structural integrity during fire and, because of their weight, resist disruption due to changes in groundwater. They can be set in place and backfilled with minimal time and effort—eliminating excessive labor required by traditional cast-in-place methods.
We manufacture custom vaults and large precast structures in a variety of configurations to meet any unique project requirements. Specific to Intermountain West Region, we manufacture certified electrical padvaults for Rocky Mountain Power and incorporate all of PacifiCorp's standard vault configurations into custom designed vaults and pads.