Perfect Pipe
Concrete-HDPE composite Perfect Pipe is revolutionizing municipal wastewater systems with proven performance in traditional sewers, trenchless projects, and high water table applications.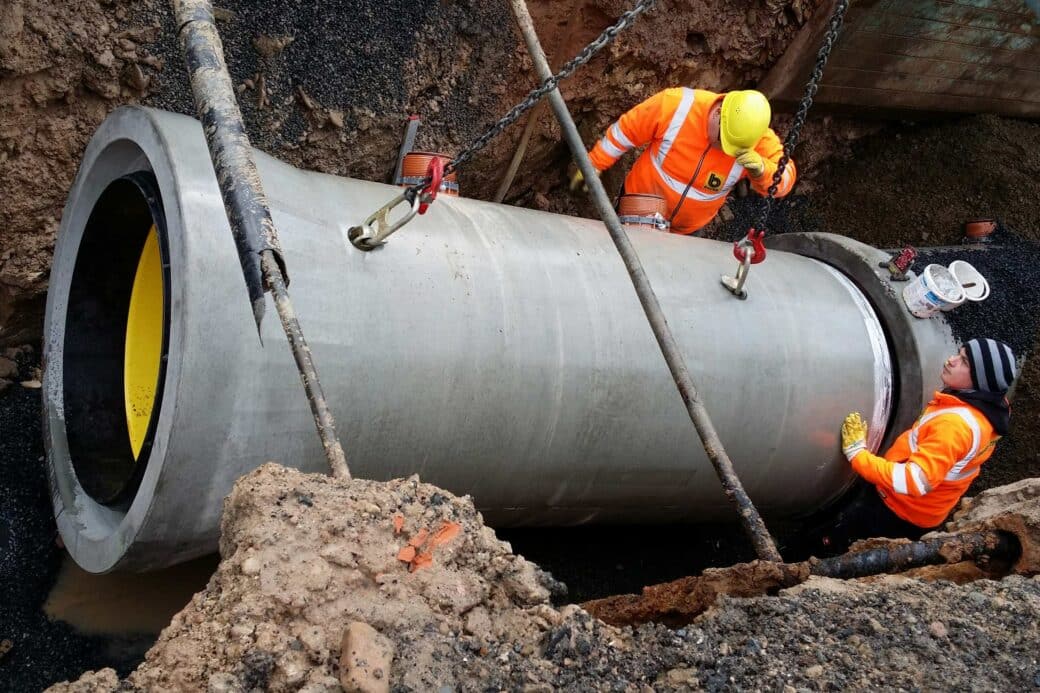 ASTM C76, ASTM C443, AASHTO M170, AASHTO M242, ASCE 27
Perfect Pipe is a Reinforced Concrete Pipe (RCP) lined with a High-Density Polyethylene (HDPE) plastic lining that protects concrete from microbial induced corrosion in municipal wastewater systems. The durable concrete teamed with a synthetic liner provide the ideal combination of structure and corrosion protection. After successful use in Europe, Perfect Pipe is now available in North America in wet cast open-trench and trenchless jacking pipe.
Available in standard diameters ranging from 12" to 120", Perfect Pipe features an internal connector joint, which eliminates field welds in sizes up to 60". Larger diameter pipe is available with field welded joints. The liner has a 56-pound pullout resistance for a completely corrosion-free, long-lasting service life. Teamed with its easy install and low maintenance, Perfect Pipe provides exceptional long-term savings.
Perfect Pipe connects with Perfect Lined Manholes for a completely lined, corrosion-resistant solution for municipal wastewater systems.
Specifications
Perfect pipe meets traditional RCP specifications, with the added value of a corrosion-resistant HDPE liner cast into the concrete for a fully integrated and leak-proof product.