Perfect Pipe
Concrete-HDPE composite Perfect Pipe is revolutionizing municipal wastewater systems with proven performance in traditional sewers, trenchless projects, and high water table applications.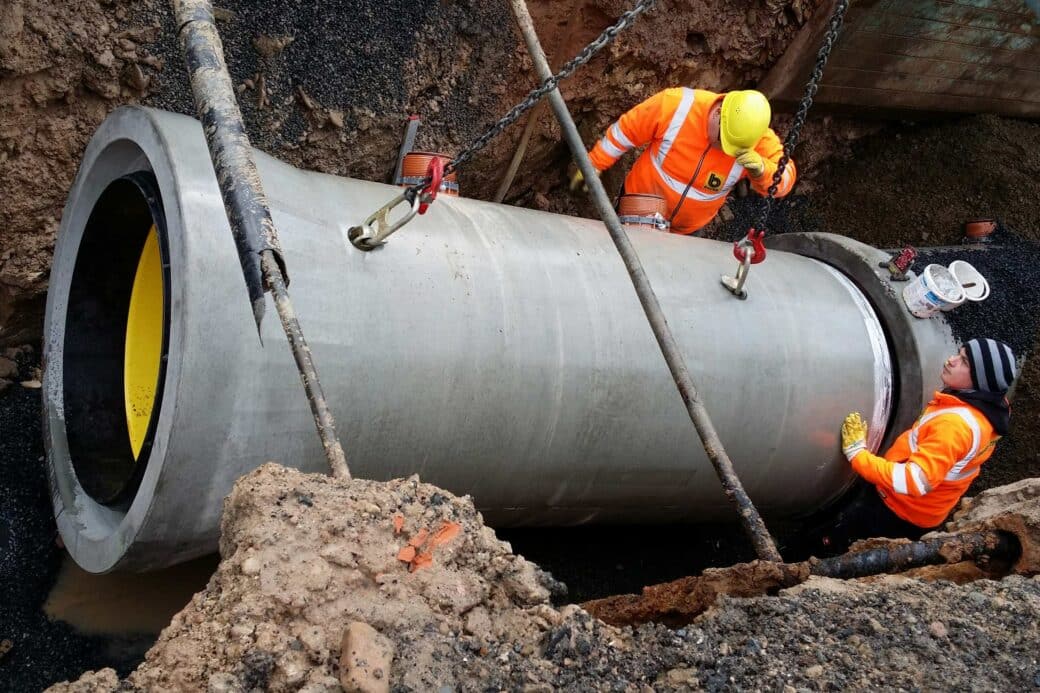 ASTM C76, ASTM C443, AASHTO M170, AASHTO M242, ASCE 27
Perfect Pipe is a Reinforced Concrete Pipe (RCP) lined with a High-Density Polyethylene (HDPE) plastic lining that protects concrete from microbial-induced corrosion commonly found in municipal wastewater systems. Combining the natural durability of concrete with a protective synthetic liner, Perfect Pipe offers a corrosion-resistant solution that adds longevity to sanitary sewer infrastructure.
Benefits
Watertight / Leak-proof
Chemically Resistant
High Abrasion Resistance
Smooth Liner Surface
High Load-Bearing Capacity
Low Floatation Risk
High Resistance Against Root Growth
Direct Jacking Capability
After successful use in Europe, Perfect Pipe is now available in North America for open-cut and trenchless pipe installations. Perfect Pipe is available in standard diameters ranging from 24" to 60" and features an internal connector joint that eliminates field welds. Larger diameter HDPE-lined pipe is available with field welded joints. The liner has an excellent pullout resistance for a completely corrosion-free design life of 100+ years.
Quick installation, low maintenance costs, and unbeatable longevity translate to exceptional long-term savings, making Perfect Pipe the ideal solution for wastewater conveyance.
Perfect Pipe connects with Perfect Lined Manholes to form a 100% lined, corrosion-resistant solution for municipal sanitary sewer systems.
Specifications & Drawings
Perfect pipe meets traditional RCP specifications, with the added value of a corrosion-resistant HDPE liner cast into the concrete for a fully integrated and leak-proof product.
Applications
Sanitary Sewer
High Groundwater
Deep Burial
Trenchless
High Turbulence
Industrial Wastewater
Agricultural Wastewater
HDPE Liner Technical Data
Technical Details
Product Comparison
Testing