Careers at Northwest Pipe
Our employees are the core of our success, and together, we will meet the challenges that lie ahead.
Over the decades, generations of talented Northwest Pipe employees have built the nation's largest steel water transmission pipe manufacturing company. Our employees are the core of our success, and together, we will meet the challenges that lie ahead.
Join Our Team
The work we do is hard work, but it is work you do with pride. As our Company's greatest strength, our employees receive the tools to thrive both personally and professionally.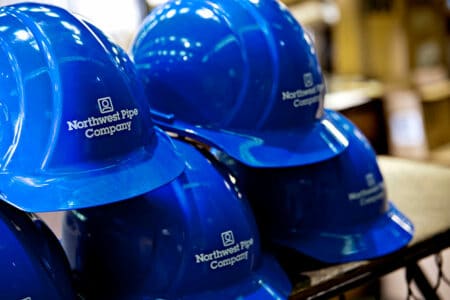 Benefits
In addition to compensation, we offer valuable health and well-being benefits to help employees and their families at all phases of life.
"The attitude and culture of wanting everyone to succeed has created a very strong team. I come in each and every day with confidence in a team that commits to doing their best. We have a saying at Adelanto, "Don't let anyone fail." I am proud to say we strive to support one another and provide the best service and product to our customers. I am honored to work for Northwest Pipe Company."
Ron Cuellar, Operations Manager
"I love what I do. I have been a welder since I was 19, and have only been with Permalok for just over a year, but I love what I do. My home is here at Permalok. I work with a great group of guys who make the work even more enjoyable. You know what they say, 'A woman's work is never done,' and in welding, that is certainly true!"
Doneesha Ross, Fitter Welder I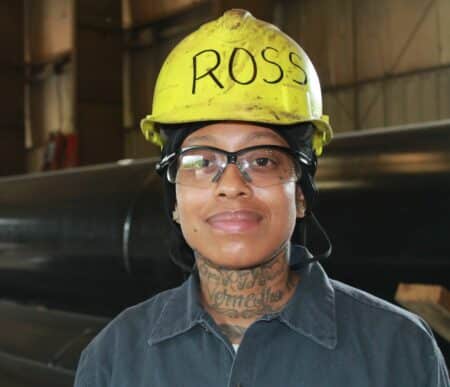 "I have always had a passion for working with others and my role as a Human Resources Generalist allows me to support the Company's biggest asset—our people! I love being part of the NWP family and being able to work with a team that is always committed to find better ways to lead and innovate."
Samaly Sánchez Muñoz, Human Resources Generalist
"I have been at Northwest Pipe a long time and honestly cannot see myself working anywhere else. I appreciate how the Company gives opportunity and supports promotion. I was hired as welder, and then given an opportunity to become an Inspector in the Quality Control Department. This type of opportunity is a strong incentive to work hard and stay part of the Northwest Pipe Company team."
Phuntsok Gawatsang, QC Radiographic Inspector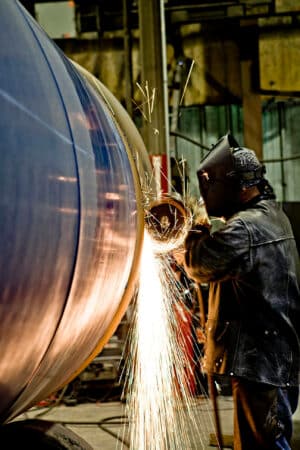 Unete a Nuestro Equipo
Como una de las empresas líderes en manufactura de tubos soldados de acero, lo que hacemos es un trabajo duro y gratificante. Northwest Pipe ofrece experiencias de trabajo satisfactorias y oportunidades de crecimiento laboral.
Inclusion
Diversity and inclusion are integral to our employee experience. We are committed to providing a work environment for all employees that is welcoming, respectful and engaging, with opportunities for personal and professional development.